He's Not Here on the Village Green first opened its doors to thirsty customers on a cool day back in November, 1972. Our original name came from the fact that grass once covered our courtyard at a time when Chapel Hill was a village, not yet a city.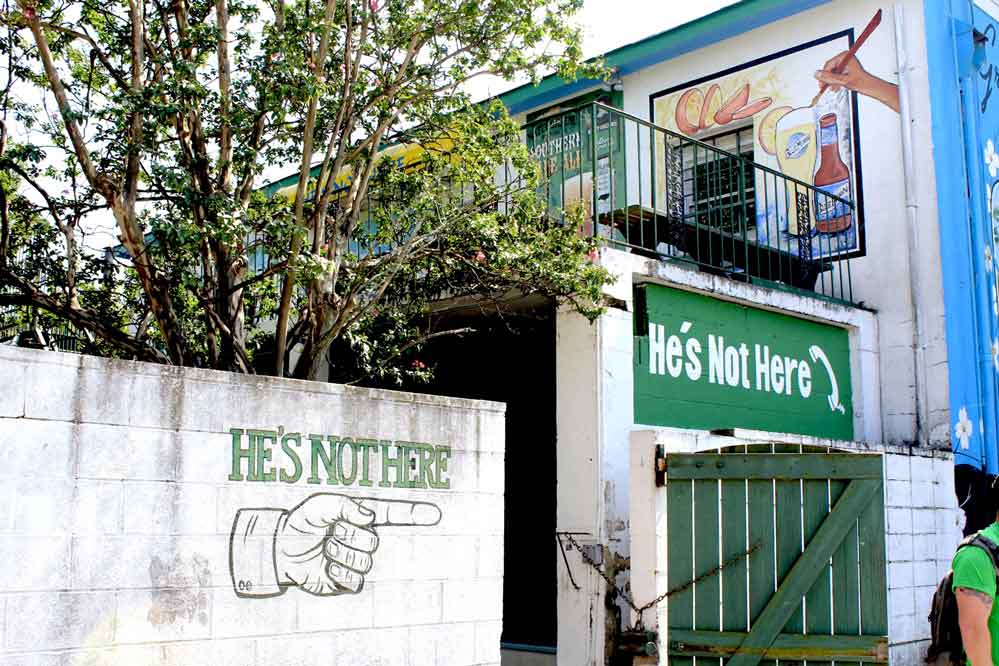 Lots of folks have met their future spouses here, believe it or not. One great story tells the tale of a gentleman who visited HNH on his 23rd wedding anniversary. He came in recently to buy the bench his wife was sitting on when he proposed to her.
One Karaoke Sunday several years back, a gentleman sang "You've Lost That Loving Feeling" to a girl he barely knew. He knows her really well now- today they are happily married with three kids.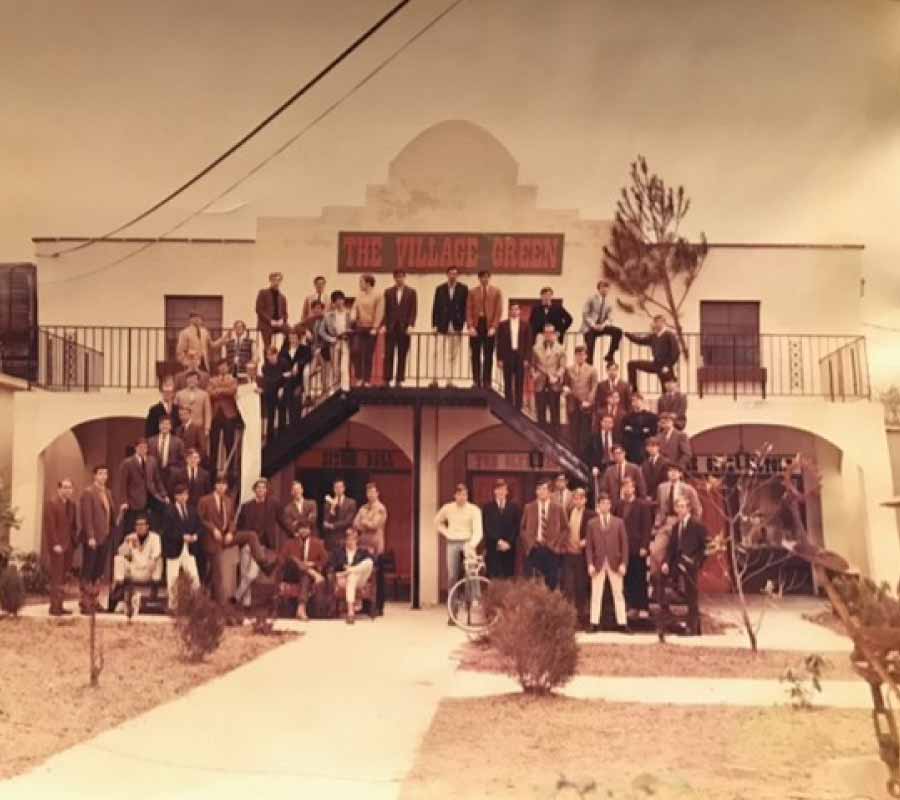 Other HNH facts:
We've hosted too many 21st birthday parties to count.
HNH traditionally serves as the last hole on Senior Bar Golf Night.
An automotive garage with two bays downstairs originally occupied the HNH building.
Legend has is that the top floor of HNH once housed a topless bar. Go figure.
He's Not has always been frequented by athletes from UNC and Dook and have had recent visitors that include Tino Martinez, Country Star Chase Rice, Ed Sheeran, Members of the Washington Capitals, Blue Grass Band Trampled By Turtles, and even the Travelocity Gnome.